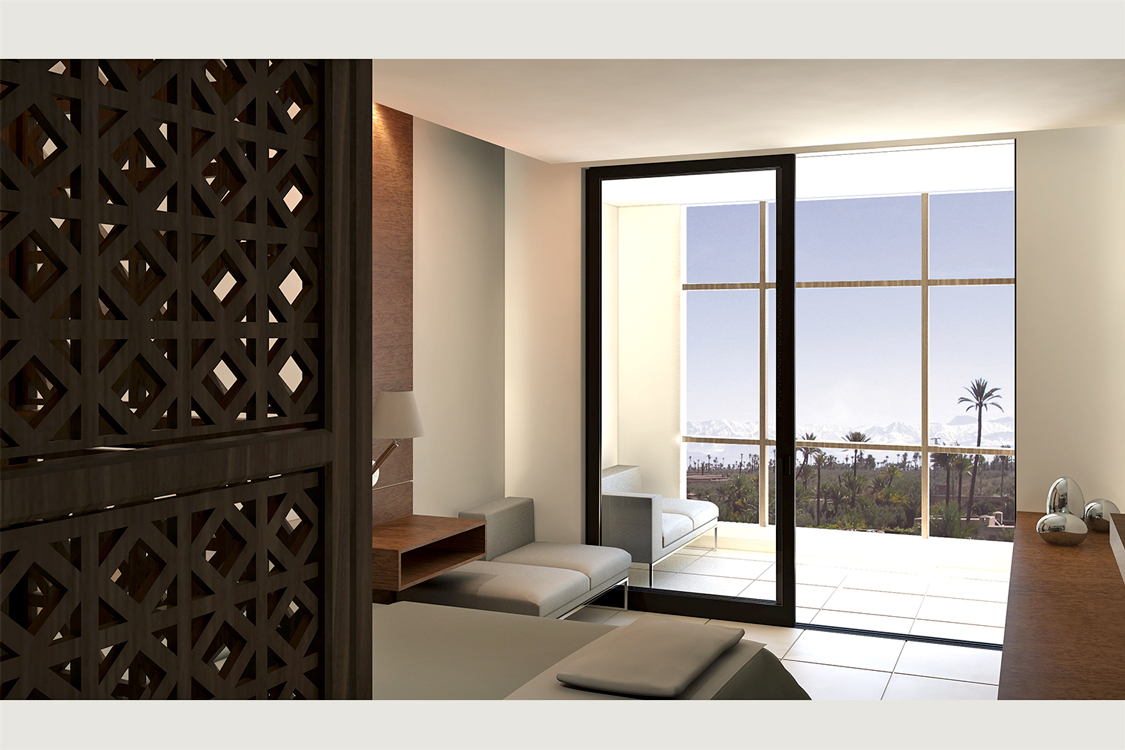 MARRAKESH, MOROCCO Situated at the gateway to a new community in Morocco, the Atlas Garden project consists of a four star hotel and luxury condominiums. Their differing uses mean that the hotel presents a more formal appearance while the apartments are more relaxed and intimate. They are, however, unified in the common use of materials and decorative elements.

The hotel fronts an 18 hole championship golf course with unobstructed views across the golf course to the Atlas Mountains. The hotel features architecture which utilizes traditional materials and forms in a contemporary interpretation. Individual three and four story buildings are strategically arranged on the site to provide all units with direct views to the golf course or Atlas Mountains and to maximize unit-to-unit privacy. The property is configured with 184 guestrooms each with the ability to lock-off into two independent units resulting in a maximum key count of 368 units. The property includes delicately designed pools, a specialty restaurant and a state of the art fitness facility.

The hotel employs a more formal arrangement of spaces around open courtyards consistent with middle eastern hospitality. The facade design and massing aims to evoke a more formal and dignified presence than the more relaxed and village like condominium complex.